Press enter to begin your search
Think Tank
Funding your commercial property through pension investment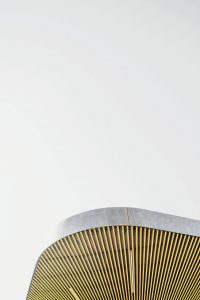 Most business owners will be aware of the benefits of property ownership as part of the planning process for a self-invested pension scheme (SIP), and typically this will involve partnerships and limited company structures.
In some instances businesses will be looking at an initial purchase, or perhaps considering bigger premises. We have worked with a number of clients who, although they have accumulated significant funds in various pensions, do not have enough purchasing power to buy new premises on their own.
In such cases, 'pooling' the various pension pots that a firm's senior team have built up over the years, and leveraging the whole pensions' equation to benefit the business, can be an effective funding option.
Self-Invested Personal Pension (SIPP) and Small Self-Administered Scheme (SSAS) solutions can enable partners and directors to co-ordinate the pooling of these funds, enabling the business to buy more substantial commercial properties – for example, in the £500,000-£1m price bracket.
And as well as being extremely tax efficient, there are a number of additional benefits. As junior partners come into the business who may lack sufficient capital, there's scope for them to contribute their own pension pots to the business funding. This can play out nicely from a succession planning perspective, where those members of the business looking ahead to retirement may seek to swap their share of the commercial property with those looking to strengthen their investment in the business.
Often, senior partners and directors will phase their retirement, reducing the number of days they work. The transition of ownership of the property can therefore take place over a number of years, allowing junior partners and directors to buy into the business at a more affordable rate than if they were pressed to make such a significant investment in one go.
Finally, within the SSAS route, the loan back facility may be a useful tool to help fund purchases such as commercial vehicles, machinery or the construction of new buildings, as pension regulations allow the business to borrow up to 50% of the value of the pension fund.
---