Press enter to begin your search
Tax
Your guide to the new 2020 Residential Property Return and 30-day tax payment deadline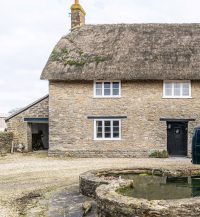 As of 6 April 2020, HMRC introduced radical changes in how to report disposals of UK residential property.
Individuals (including trustees and personal representatives), now have 30 days to report any gains and make a Capital Gains Tax (CGT) payment on account to HMRC.
You will be required to submit a Residential Property Return to HMRC within 30 days of completion of the disposal.
Considering the disposal would have previously been declared solely on the tax return, and the tax payable in line with the usual payment deadline (which could have been up to 22 months after the date of completion), this can be regarded as a considerable change.
---
In what circumstances do you need to do a Residential Property Return?
The requirement to complete a Residential Property Return only applies to UK residential property, and not to other chargeable disposals such as land or commercial property.
Examples of properties impacted would be farm cottages, rental properties or private residences where you haven't occupied the property for the full period of ownership.
---
What is a property disposal?
Disposals of UK residential property include gifts to family members (not between spouses), transfers into or out of a trust and sales to unconnected third parties.
Any disposal not giving rise to a CGT liability, e.g. the sale of a property covered by Principal Private Residence (PPR) relief in full, or where the gain falls within the annual exemption, won't need to be reported under this new system.
---
The Residential Property Return and your tax return
Where a Residential Property Return is submitted, if you usually complete a return, the disposal still needs to be reported on the tax return for the relevant year in the normal way, to receive a credit for the CGT paid on account.
The disposal is still included on the tax return as there may be other disposals during the year to take into account. For example, if you make a loss on the sale of another type of asset later in the year, this can then be offset against the property gain via the tax return. Repayment of some of the CGT already paid may then be due.
The rate of applied CGT depends upon your income level. Therefore, as part of the Residential Property Return, an estimated yearly income level is submitted, this is then confirmed during the preparation of your tax return.
If you don't normally complete a tax return, and the UK residential property disposal is the only factor that would meet the criteria for a tax return, it's possible to complete the Residential Property Return only.
---
---
"It's important to seek advice to establish the tax position as early as possible, to ensure you are in the best financial situation and able to meet any deadlines set by HMRC."
---
---
Changes to Principal Private Residence (PPR) relief rules
What is PPR relief?
PPR is a relief that is available from CGT when you sell your main home.
Generally, a property that you have lived in for the entire owned period would automatically qualify for full PPR relief – there is no charge to CGT, and it doesn't need reporting to HMRC.
However, life's not always so straightforward, and you may not have continuously lived in the same property.  In these cases, the PPR relief rules apply during your ownership timeline so that periods of actual occupation, or 'deemed occupation', qualify for relief from CGT. Other periods such as when it's vacant or let, may be chargeable to tax.
What are the key changes to PPR?
From 6 April 2020 the period of 'deemed occupation', which used to apply to the last 18 months of ownership of a property, has been reduced to nine months. Also, there are changes to the 'Lettings relief', which was previously worth up to £40,000 per individual if the property has been used as your main home at any point during ownership. Even though this is technically still available, it will only apply where the owner has been in shared occupation with the tenant at the time of the letting, which isn't the case in the vast majority of Lettings Relief claims.
What's the impact of the PPR changes?
These changes will likely see an increase in the number of disposals which aren't fully relieved from CGT, so will fall into the new legislation for requiring a Residential Property Return to be submitted within 30 days of completion of the disposal.
Due to the significant impact of these new rules, it's important to seek advice to establish the tax position as early as possible, to ensure you are in the best financial situation and able to meet any deadlines set by HMRC.
If you're considering selling, or are currently in the process of selling, UK residential property (including as part of a larger sale) and think you may have a reporting requirement or tax liability arising, please do let us know.
---
Please note, there are slight variations for non-UK resident individuals. Every individuals' circumstances will be different, and this article is for guidance and awareness purposes only and does not incorporate every impacting factor.
If you need any further help or advice on the information above then please get in touch with us here.
---
---