Press enter to begin your search
Pensions
Business loans through your pension scheme could ease cash flow
The current COVID-19 pandemic has impacted many businesses' cash flow. The use of pension funds to help businesses is an alternative source of funding that many business owners may not have considered.
Most businesses need investment to help them grow, or to develop new products and services and assist them through this difficult time, however securing finance can be an obstacle.
Few Directors are aware of a source of funding considerably closer to home, namely the Director's own pension assets.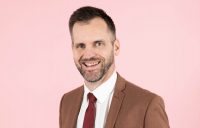 Borrowing money from your Small Self -Administered Scheme (SSAS)
---
Certain UK pension funds are permitted to lend money to their sponsoring company. The type of pension vehicle that can be used to lend money to a company are investment regulated pension schemes which are commonly known as Small Self-Administered Schemes (SSAS). You can borrow up to 50% of the net assets held in the SSAS fund.
---
Benefits of borrowing from your company SSAS
---
The ability of the SSAS to lend to a sponsoring employer (Director) at commercial rates can provide business owners with an attractive alternative to secure lending
The company will be paying a commercial rate of interest to its own Directors' pension fund free from tax rather than losing the money to a more traditional lending instruction.
---
What if our company doesn't have a SSAS?
---
This pension vehicle can be used to receive transfers from the Directors' existing pension assets which may be held in a pension that is not permitted to make loans. Once the pension has been transferred to the SSAS it can subsequently be used to inject cash into the business.
---
Other benefits of a SSAS
---
The SSAS will also enjoy considerable tax benefits including Corporation Tax relief on contributions paid by the company, Income Tax relief on contributions paid by the member and investment growth free from Income Tax and Capital Gains Tax.
Old Mill's specialist pensions team have been dealing with SSASs for many years and have helped many businesses secure funding from their pension schemes. Please contact us if you would like to discuss your personal circumstances in further detail.
---