Press enter to begin your search
Practical Guidance Note for the rural and farming community #2
COVID-19: Practical guidance for our rural and farming clients #2 – 24/03/20
We are continuing to review the financial implications of COVID-19 and help our clients implement the policies and opportunities announced by the government.
If you have queries or would like further clarification on any topic please do contact your Old Mill adviser. We want to help wherever we can and your queries also help us improve our knowledge on the concerns within the industry, so we can research and advise on what matters to you.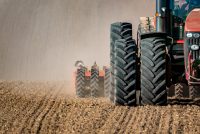 Cash flow – Pre-empt issues like Freshways Dairy
---
Last Friday, Dairy Processor, Freshways, imposed a 2p/litre cut and 45-day payment terms leaving farmers waiting until 15 May to be paid for milk produced in March after seeing sales plummet in the food service sector.  If we assume that Freshways is not the only processor to be finding the situation a challenge, and that other farming sectors such as meat and crops may face similar scenarios, then cash flow will become a real issue for many farmers.
We advise you review your business cash flow forecasts with different case scenarios that could come to fruition over the coming weeks and months.  The more prepared you are the better the chances of adapting for any eventuality.  If you need help, give your Old Mill adviser a call, we have the knowledge and technology to tap into and analyse your business data.
---
Supply contracts
---
The spread of COVID-19 may affect many businesses across the world. We don't yet know the extent of any business disruption and it's certainly hoped that farming businesses in the UK will be able to continue to produce high quality food throughout the outbreak.
However, large numbers of employees contracting the virus at the same time, or mandated government action, may mean that some businesses are unable to fulfil their contractual obligations.
Now's the time to check the fine details of your contract and what clauses are contained to deal with the implications of a pandemic.
The National Farmers Union and Country Land & Business Association have legal departments and some great information and advice for this.
---
Impact on dairy and livestock markets
---
The government's Agriculture & Horticultural Development Board (AHDB) has released their thoughts on the impact on dairy and livestock markets: www.ahdb.org.uk/news/coronavirus-impact-on-dairy-and-livestock-markets
Here are some other points we feel are important:
What are your contingency plans if your product cannot be picked up – do you have insurance to cover it? Do you have storage available for it?
Review your contracts and see legal advice where you are uncertain.
Check your farm supplies of equipment that might come into short supply
Check your fuel supplies, should you stock up now?
---
COVID-19 scams
---
Please review the following potential scams and stay alert.  Old Mill will never ask you to provide any financial details unless security checks are completed first.
Calls from 'hospital officials'
Request for payment including to help relatives
Emails from national or global health authorities
Requests for personal information
Email attachments or links which contain malware (malicious viruses or spyware).
If you are worried that something may be a scam then contact Action Fraud, the national fraud reporting centre on (0300 123 2040) or go to: www.actionfraud.police.uk
---
COVID-19: support for businesses
---
There is some very useful information available on how the government are supporting businesses. Find out more in our article here.
---
Self-employed
---
Many of our clients who operate in the farming industry are self-employed and have been sweating on how the government will support them.
Currently:
The government will offer full access to Universal Tax Credit at a rate equivalent to Statutory Sick Pay for employees
There will be a six month deferral for self-assessment payments originally scheduled for 31 July 2020 to January 2021 with no application needed.
This could mean large tax bills in January and we recommend completing your tax return early as this could create a refund of part of the January 2020 payment on accounts already made. Get in contact with your Old Mill adviser to discuss this further.
---
Farmers are key workers
---
It was welcomed by the industry that 'those involved in food production, processing, distribution, sale and delivery, as well as those essential to the provision of other key goods (for example hygienic and veterinary medicines)' were listed within the key worker description as 'critical' jobs to continue over the coming months.  See a full list and guidance here:
www.gov.uk/government/publications/coronavirus-covid-19-maintaining-educational-provision/guidance-for-schools-colleges-and-local-authorities-on-maintaining-educational-provision
It was also confirmed that only one parent need qualify as a 'key worker' for their children to continue to attend school but the government does ask that even these children do stay at home wherever possible.             
Above all, though, your Old Mill adviser is at the end of the phone or email to listen to you and answer your questions.
Keep an eye on our website for more information: om.uk.
---