Press enter to begin your search
Proactive Planning and Strategic Decision Making
Case Study – Lighthouse Development Consulting Limited
Supporting growth and expansion is our specialty at Old Mill. Learn how Peter and Nick, Owners and Directors at Lighthouse Development Consulting Limited, formed a collaborative partnership with Old Mill to enhance their strategic decision making.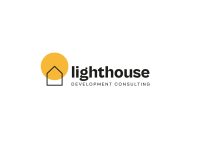 In the beginning
---
In 2021, Specialist Planning Consultants, Peter Grubb and Nick Beddoe, set up Lighthouse Development Consulting Limited to be a forward-thinking planning consultancy firm specialising in delivering commercially focused planning consents, uniquely tailored to clients' needs.
Peter and Nick have since built up a reputation for their commitment to providing expert, reliable advice on the development potential of land and buildings. Their approach is grounded in open and honest client relationships, where a holistic view of planning and development issues is utilised to realise the aspirations of their clients.
Peter Grubb, Director,"Nick and I wanted to create a company nimble and expert enough to help clients navigate the planning system including technical, political and strategy advice."
Nick Beddoe, Director, "I also had a particular interest and expertise in sustainable design and renewable energy, creating Lighthouse meant I could work with private clients and developers to provide a full range of planning consultancy services."
For Peter and Nick, Lighthouse needed to be financially viable to support not only the success of the business, but also their personal needs and aspirations.
---
A collaborative partnership with Old Mill
---
In June 2022, the Directors realised that their business had grown to a point where they wanted more information and strategic direction from their accountants, and to move their company forward they sought a new partnership with trusted advisers who could provide more than just numbers.
Peter, "We originally contacted Old Mill for a bespoke report on the most tax efficient way for us to get dividends and salary, we soon found that Old Mill had so much more to offer."
Since then, Lighthouse Development Consulting Limited has been benefiting from a range of Old Mill services, each designed to meet their evolving needs.
Accounts
Corporation Tax Return
Personal Tax Returns
Remuneration Planning
But, of course, with Old Mill, Lighthouse gets so much more….
---
Proactive Planning and Strategic Decision Making
---
Lighthouse Development Consulting Limited is an incredibly ambitious business in its infancy stage, with a burgeoning portfolio of projects and clients. Proactive collaboration with Old Mill tailoring their services is essential to their success.
Izzy Bristol, Old Mill Associate Director, explains how her team worked closely with Peter and Nick to create specific services to help achieve their success. "Initially, we created a 'financial template of services' which we ran through in a meeting with Peter and Nick and tailored to their needs."
Cash Flow Understanding
We utilise specialised software to empower Lighthouse to gain a deep understanding of their short-term and long-term cash position, fostering proactive decision-making. From this, we work with Peter and Nick to make the big decisions on staff recruitment, profit targets and case reserves.
Note: The use of Fathom software enhances financial planning, offering a glimpse into future payments such as VAT, Corporation Tax, and PAYE, eliminating unwelcome surprises.
Scenario Analysis
Through scenario planning, we help Lighthouse anticipate the impacts of various business decisions, allowing them to make informed choices aligned with their growth objectives.
Note: Micro forecasts and scenario analysis equip businesses with the ability to assess the potential impact of various decisions on their business, promoting a strategic and sustainable growth path.
Year-End Planning
Our close partnership with Lighthouse extends to comprehensive year-end planning to reduce their corporation tax liability, ensuring their financial strategies remain tax-efficient.
Dividend Strategy
By maintaining a clear view of cash reserves, we assist Lighthouse in determining the most opportune times for dividend distribution, aligning with their personal wealth goals.
Old Mill takes pride in delivering services that are uniquely tailored to Lighthouse's specific needs, ensuring a partnership that truly serves their interests.
Nick, "For instance, we were able to see what impact hiring a new employee would have on the business, but you can do much more such as assets, loans, new rentals whatever we want."
---
Planning for the future
---
The collaboration between Lighthouse Development Consulting Limited and Old Mill is a testament to our commitment in providing holistic financial management, strategic growth support, and tax optimisation.
Through proactive planning and specialised services, Old Mill stands alongside Lighthouse, guiding them through the intricate landscape of business and development, ensuring a future filled with financial success.
---
To find out more about Lighthouse Development Consulting Limited visit www.lighthouse-dc.co.uk.
If you would like to find out more about how Old Mill could work with you, enquire by clicking here…
---