Press enter to begin your search
Supporting businesses to implement digital tax administration
Making Tax Digital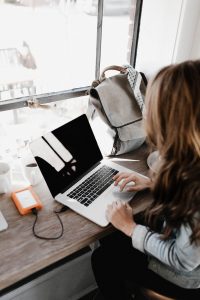 Making Tax Digital (MTD) is the government initiative designed to make tax administration more effective, efficient, and easier for taxpayers by implementing a fully digitalised tax system.
The process will eventually bring an end to self-assessment, replacing tax returns with digital tax accounts for millions of businesses and individuals.
Making Tax Digital (MTD) for VAT took effect on 1 April 2019, which means that if your business turnover was above the current £85,000 VAT threshold, you would have needed to ensure that your VAT return records are maintained and filed digitally with Her Majesty's Revenue and Customs (HMRC).
April 2022 marks another milestone in HMRC's MTD programme for VAT and it will affect entities with a turnover under the £85,000 VAT threshold, but who have voluntarily registered for VAT.   If you haven't already, then you will need to meet the requirement to maintain records and file returns electronically
---
How we can help
---
Many progressive and proactive business owners are already utilising cloud technology in their day-to-day operations.
Old Mill is at the forefront of the use of cloud technology in owner-managed businesses. Our digital services team works closely with clients looking to adopt and develop digital technology within their regular business activity, as well as for calculating and processing their tax obligations.
We can help you to understand and prepare for the changes ahead – as well as your responsibilities under the new regime – by offering specialist advice in the following areas:
Xero training and integration for you and your staff (we are a Xero Platinum Partner and use Xero as our primary VAT and bookkeeping accounting software)
Support and guidance around the transition to MTD via regular clinics and sharing of specialist resources and knowledge
If you want to know more, get in touch with your Old Mill client handler.
---