Press enter to begin your search
Financial Planning
Meet Tim Blowers, our new Financial Planner
We are delighted to strengthen our team by appointing Chartered Financial Planner Tim Blowers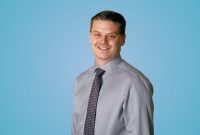 Tim, who lives in Keynsham with his wife Helena and their three young children, has more than 12 years' experience in financial services, with particular expertise in retirement planning and sustainable and ethical investment.
He started his career at investment platform Novia Financial Plc and spent a number of years in technical roles before joining Brunel Capital Partners as a Paraplanner in 2016.
After two years, Tim joined Evelyn Partners as part of the Paraplanning team with ambitions of moving into an advisory role, and was part of the Investment Committee, where he was responsible for the sustainable portfolios the firm offered.
Less than a year later, he progressed to a financial planner role and formed an integral part of the Wealth Management Team, contributing to the Professional Practices Team and the Fintech Team. It was Tim's success across these varied roles that led to his early promotion to Associate Director.
Tim says he was attracted to the role at Old Mill for a combination of reasons, including the fact his former colleague Amanda Browning had recently been appointed Head of Wealth Management.
Tim said: 'I had worked with Amanda at Evelyn and had been hugely impressed with her leadership skills and vision for how collaborative working between financial planning and accountancy can create a truly holistic service.
'This, combined with the excellent reputation of Old Mill in the market, an impressive growth record with even bigger plans still to come, and the firm's shared belief in the value of integration and collaboration – meant I knew it was the right fit for me both personally and professionally."
In addition to holding Chartered Financial Planner status, Tim is qualified in long term care insurance. He also has extensive knowledge of Later Life Planning with expertise in Pensions, including lifetime allowance and protections – Inheritance Tax Planning, Estate Planning, Cashflow Planning and Complex Scenarios.
He also has a Master's degree in Sport Psychology and applies this knowledge to understanding motivations, objectives and how effective planning can support clients to live the life they want and mitigate any bumps along the way.'
Tim added: 'I believe I have a lot to offer Old Mill in terms of helping support Amanda's vision to enhance the firm's holistic service, while my experience and knowledge in both financial planning and psychology means I can offer my clients a personal, bespoke service.'
 Speaking about Tim's appointment, Amanda Browning, Head of Wealth Management at Old Mill said: 'Tim has extensive experience across a wide range of financial planning matters, including partnering with entrepreneurs and also how sustainable investing can be used to make a real impact, which will further enhance our already extensive offering to clients. Plus, he shares our client-centric, collaborative ethos and is passionate about our growth plans, so we are thrilled to welcome him to Old Mill and having worked with him for a number of years previously, I am confident he will be a huge asset to the team.'
---
---