Press enter to begin your search
News
Old Mill Adviser, Isobelle Bristol, among best young talent in UK
Izzy gained her Association of Accounting Technicians (AAT), Association of Taxation Technicians (ATT) and Association of Chartered Accountants (ACA) qualifications within 7 years.  At 21, she was selected to join the Old Mill Junior Adviser programme and, at 25, now sits as Senior Accountant and Adviser with Old Mill.
This year she has been recognised in the Accountancy Age 35 under 35 ranking as a leader in young talent and innovation within the accountancy industry.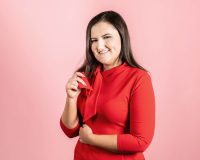 Isobelle Bristol
---
Izzy has a passion for speaking to clients and an aptitude in finding solutions for their problems.  She believes 'accounting doesn't need to be dull' and her methods and techniques has gained her a large portfolio of loyal clients and admirers, demonstrating age is not an issue, and consistently receiving high levels of satisfactory feedback. She has worked hard to ensure accounting isn't just something you have to do as a business owner, she believes it should be something that aids decision making and planning, she has brought this enthusiasm and passion to her clients and the team around her.
---
Izzy works in the Commercial Team at Old Mill and has played a pivotal role in creating and bringing to market a new digital package based offering to small businesses.
The way accountancy is changing with the introduction of Making Tax Digital (MTD) is something she sees as a massive step forward for the industry, and having been involved with Xero since 2015, she has grown the 'digital business' within the firm by training digital business champions.
And, she is currently in the process of reviewing the accounts preparation procedures in the team to see where further efficiencies can be made.
---
Izzy has also pushed hard to bring in her environmental and social responsibilities into the workplace, for instance working with her clients to adopt paperless transactions. Not only does it help the environment but she has proved it is a more efficient process for Old Mill and our clients.
Most recently, Izzy has been asked to become involved in the recruitment process, transferring to others the passion and talent that she has demonstrated over her career.  The need for more female role models in accountancy is something she is particularly focused on and takes time to showcase her own experiences and career path to inspire others.
---
Old Mill recruits the best talent and provides an environment for them to grow as accountants, advisers, financial planners, and as people.  Find out more about working for Old Mill at careers.om.uk or working with Old Mill by contacting us here….
---