Press enter to begin your search
Old Mill Proudly Co-Sponsors and Judges the RAU Grand Idea: A Dragon's Den Style Competition Celebrating Innovation and Entrepreneurship Among RAU Students
Old Mill Judges Young Entrepreneurs Competition
Old Mill, a leading financial services provider, was honoured to co-sponsor and participate in judging the prestigious RAU Grand Idea competition. The event showcased the remarkable innovation, creativity, and entrepreneurial spirit of students at the Royal Agricultural University (RAU). As a company committed to supporting young talent and fostering a culture of innovation, Old Mill was thrilled to be a part of this exciting initiative that encourages students to think big and develop ground breaking ideas.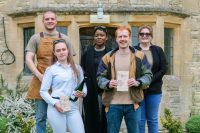 Fostering Innovation and Entrepreneurship
The RAU Grand Idea competition is an annual event in its 16th year that challenges students to present their most innovative business concepts, addressing real-world challenges and opportunities. As a Co-Sponsor and judge, Old Mill recognised the importance of fostering a supportive environment that encourages creativity, problem-solving, and entrepreneurship among the next generation of leaders.
The Judges

Scott Hill from the Old Mill Corporate Finance Team joined a high-caliber judging panel, chaired by the outstanding Christine Cross, who has held both NED and chair roles at multiple PLCs.
The infamous Mr. Levi Roots the entrepreneur chef who first shot to fame on BBC2's Dragon's Den in 2007, aka "Dragon Slayer" and "Sauce man," brought a diverse range of knowledge to the panel.
The highly successful Jen Winnett of "Jen Winnett Art Limited," having been the winner herself in 2016, has built up a successful card, gifts, and homewares business, producing a range of eco-friendly products printed with her endearing and colorful animal illustrations.
The RAU's own Chief of Operations, Graham Pollard, added a fantastic operations perspective thanks to his work in both the public and educational sectors.
Sharing Expertise and Guidance
As judges, Old Mill brought their extensive industry knowledge and experience to evaluate the students' ideas objectively. The aim was not only to select the best Grand Idea but also to provide valuable feedback and guidance to help students refine their concepts and potentially bring them to fruition.
The Importance of Supporting Young Talent
Old Mill firmly believes in investing in young talent and nurturing their potential. By co-sponsoring the RAU Grand Idea competition, the firm demonstrated its commitment to supporting the aspirations and dreams of RAU students, enabling them to explore their entrepreneurial ideas in a supportive and nurturing environment.
Inspiring Future Leaders
The RAU Grand Idea competition not only offered a platform for students to showcase their ideas but also inspired them to pursue their entrepreneurial dreams. Old Mill's involvement as a Co-Sponsor and judge served as a testament to the firm's dedication to empowering and encouraging the next generation of leaders.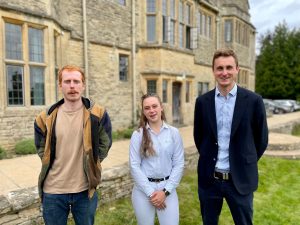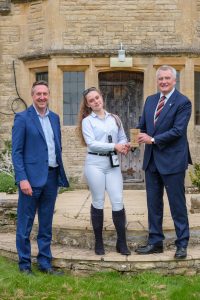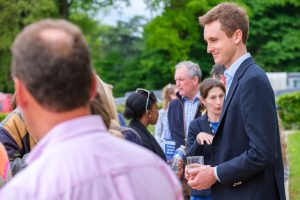 ---
Old Mill is honoured to have co-sponsored and judged the RAU Grand Idea competition, a testament to its commitment to nurturing innovation and entrepreneurship among RAU students. By supporting and celebrating the next generation of leaders, Old Mill remains dedicated to empowering young talent and inspiring them to make a positive impact on the business world.
Want to know what we can do for you and your business? click here…
---