Press enter to begin your search
Financial Planning
Old Mill's Samantha Gratton shortlisted in the Women in Financial Advice Awards
We're proud to share that Samantha Gratton, a chartered financial planner in our Wealth Management team, has been shortlisted in the prestigious Women in Financial Advice Awards.
Samantha, who has worked at Old Mill for almost 12 years, working her way up from paraplanner to Chartered Financial Planner, is one of just 10 to have made the shortlist in the Financial Adviser of the Year in the South West category.
First launched in 2018, The Women in Financial Advice Awards were designed to celebrate the achievements of women working within the financial advice community, as well as recognising individuals of either gender who help to maximise the potential of women or are striving to bring about a more appropriate gender balance.
More than 2,200 nominations were received; this was whittled down to 793 individual women and companies in the long list. All those on the shortlist were asked to answer questions about their achievements in the workplace, what drives them and their involvement in projects that help raise the profile of financial services as a career for women and, on the basis of those answers, 29 shortlists were reached.
Samantha, who is a previous winner of Paraplanner of the Year' at the coveted Professional Paraplanner Awards 2019, said she is delighted to be a finalist.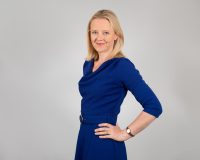 Samantha said: 'I am incredibly proud to be named in such fantastic company, and I know my clients will be thrilled too. It's the 'icing on the cake' after an action-packed year.
'More than anything though, I hope this will help other women see it is possible to do this wonderful role whilst raising young children. The support and encouragement of my employer – Old Mill Financial Planning – has enabled me to grow and encourage others in this profession, whilst still being there for my son.'
Dan Middle, partner at Old Mill added: 'We are really pleased for Samantha –her passion for what she does shines through in the relationships she has built with clients and colleagues alike, and she is a wonderful example of why we should be encouraging more women into the profession.'
All the winners will be announced at a gala dinner in London on 6 July.
If you want to find out more about a career at Old Mill visit www.careers.om.uk/
---