Press enter to begin your search
Celebrating a Remarkable Career and Retirement
Paul Neate, Partner and Esteemed Accountant at Old Mill Retires
In the world of accounting, exceptional professionals leave an indelible mark on the industry. Today, we honour and celebrate the extraordinary career of Paul Neate, a longstanding partner and esteemed accountant at Old Mill. With a heavy heart but immense pride, we bid farewell to Paul as he embarks on a well-deserved retirement, leaving behind a legacy that will be cherished by colleagues, clients, and the entire Old Mill family.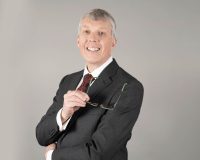 A Journey of Excellence
Paul's journey at Old Mill spans several decades, characterised by unwavering dedication, unparallelled expertise, and a commitment to delivering exceptional service. Throughout his tenure, Paul has demonstrated a profound understanding of the accounting profession and its evolving landscape. His keen insights, meticulous attention to detail, and strategic guidance have played a pivotal role in shaping the success of both the firm and its valued clients.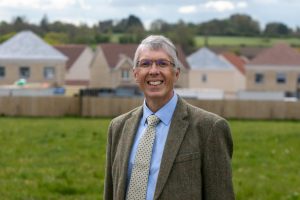 A Trusted Partner
Paul's impact reaches far beyond the realm of numbers. Through his career, he forged lasting relationships with clients, acting as a trusted advisor throughout their financial journeys. His empathetic approach, coupled with his deep knowledge of their businesses, allowed him to provide invaluable insights and personalised solutions tailored to their unique needs. Paul's unwavering dedication to client success has earned him the utmost respect and gratitude from those fortunate enough to have worked with him.
A Mentor and Inspiration
Beyond his remarkable professional achievements, Paul has been a mentor and inspiration to countless individuals within Old Mill. His willingness to share knowledge, guidance, and expertise has helped shape the careers of many aspiring accountants. Paul's leadership, humility, and genuine care for his colleagues have fostered a nurturing and collaborative work environment, leaving an enduring impact on not just Devizes/Melksham/Chippenham Office's but the whole firm's culture.
A Fond Farewell
On behalf of the entire Old Mill family, we extend our heartfelt appreciation to Paul Neate for his immeasurable contributions to the firm, his clients, and the accounting profession as a whole. His retirement marks the end of an era, but also the beginning of a well-deserved period of relaxation, exploration, and new adventures.
We wish Paul abundant happiness, good health, and fulfilment as he embarks on this next phase of life. Though he may be retiring from his role as a partner, his impact and influence will forever remain an integral part of the Old Mill story.
---
Paul leaves behind a top quality team of advisers in Willem Puddy, Louis Smith and Kathy Ferris.  Should you have any enquiries or require assistance, please do not hesitate to reach out to the team.
---