Press enter to begin your search
Case Studies
Reed Holland – building on a legacy
We met with Old Mill client Reed Holland, a Chartered Architects practice based in Taunton, to take a look into some of the challenges they encounter and opportunities they embrace as a business in the South West.
There are many different ways of running a business and this is often influenced by the motivations of the business owner. Some focus on making a profit and driving revenue and this is where their skills lie. Reed Holland understand the importance of this, they are business owners after all, but their motivations are influenced by their passion for architecture. As qualified architects running a business, they utilise the skills of others, be it their financial advisers or other professional contacts. This means they can focus on what's important to them, providing an exceptional service to their clients.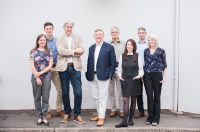 Jonathan Scanlan and David Drummond took on the business six years ago from the original founders, Richard Holland and John Reed, who both took retirement on the same day. They have taken on a business which is built upon a 40 year legacy and now employs 12 staff.
An advantage to running a business which is already well established is having instant access to an already well established client base. 'We don't really advertise' says Jonathan. Being able to rely on existing customers and referrals has meant the business can focus their efforts on the quality of their client service.
No job is too big or too small, as Jonathan explains 'We're not funnelling clients into a particular category because we want to grasp any client we can and keep our options open; that comes with the creative side of the job. The further you go, the more exciting jobs you can discover.'
Being so open-minded about their client base has also added to their unique selling point. 'We have a passion and obvious desire to go that extra mile for people. We're not sales people but, when we start talking, it's obvious by the questions we ask that we go deep into the project and this hooks people in. It's the level of detail and genuine interest in the project which makes our clients trust us.'
However, there are still inevitable challenges that can occur when running an architectural business. 'It's essential for us to keep up with ever-changing regulations and even timescale delays that can creep up. This is a challenge but we have the experience to work around any issues and a great team here to overcome any hurdles' explains Jonathan.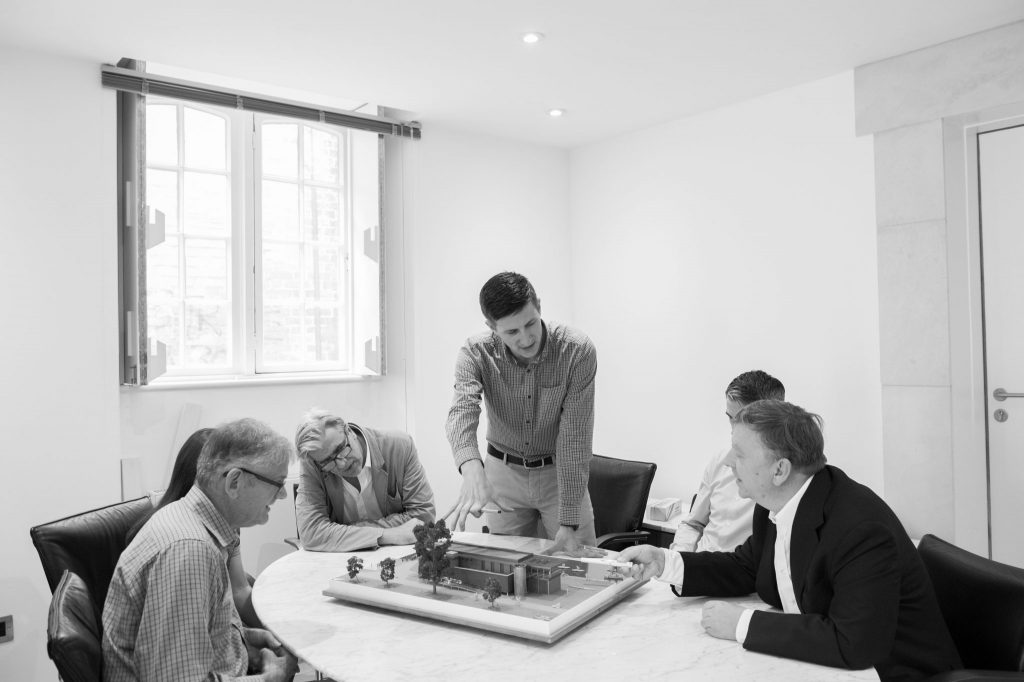 ---
What does the future look like for the marketplace?
---
According to Jonathan, the architectural and building industry is far behind product design in terms of adopting technological advances. Even with the Royal Institute of British Architects (RIBA) at the forefront of progressing environmental research, Building Regulations struggle to keep up with technology and the high initial cost means the building industry is hesitant to invest.
Jonathan explains, 'Despite housing associations being desperate to build affordable housing, house builders are resistant. They don't make the money, so if you're building houses on the open market, and 25% to 35% need to be affordable, this will have a negative impact on the gross development value of the project.'
'The UK house building industry is now where Scandinavia was 30 years ago – we are well behind the curve' explains Jonathan. With the lack of available trained labour, Jonathan displays a concern at the impact of Brexit. 'We have been excellent at teaching foreign students in architecture and engineering, but the talent pool has dramatically reduced.'
So what about British architects, surely there is now more opportunity for them? 'The architects that train in this country don't tend to stay here because there are more opportunities abroad and better lifestyles. They get the chance to work on projects that aren't available in this country.' Jonathan says.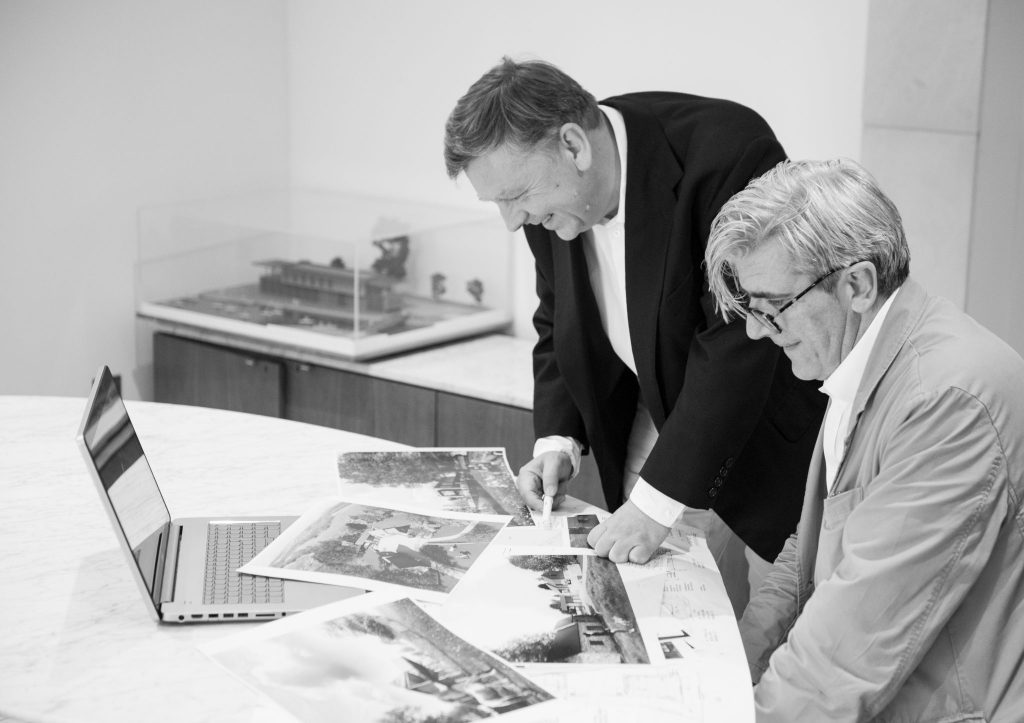 ---
What does the future look like for Reed Holland?
---
It would seem the pair were thrown in head-first when their predecessors retired. When the transition went through it could have been a lot smoother and the process is something which has stuck with them ever since.
As a result, and with still plenty of time to consider retirement, they are already taking action to ensure the business has a succession plan in place, well in advance of when the big day finally arrives. They have been actively looking for new recruits to join the growing team and by taking steps now they hope to ensure that the right people are there to take on the business.
---
Reed Holland and Old Mill
---
Reed Holland know what they are good at and that is their priority. 'I never wanted to be anything other than an architect.' explains Jonathan, '…they don't teach you how to run a business at university so it's something we have learnt ourselves by getting out there and learning from our mistakes.' As Jonathan and David have learned since taking on the lead roles, it's about improving all of the time, working with their team and utilising their resources to achieve a successful business.
Reed Holland work closely with Stuart Grimster, Head of Property & Construction at Old Mill. 'Stuart is my agony aunt!' says Jonathan, 'When we first met it was immediately apparent that he was trying to understand our business and our objectives.
'Old Mill have tested and challenged us to try other things which have paid off. I don't regard them as traditional accountants in the old-fashioned sense, they are business advisers.'
Reed Holland have utilised their contacts to help them in the areas of their business where they are less experienced. It also means they can continue to build on their business and take on many new and exciting projects, focusing their energy on what matters to them; creating exceptional architectural designs and bringing them to life.
Jonathan concludes 'A door is never closed, that's my philosophy. Focus on the important aspects of your business and utilise your contacts.'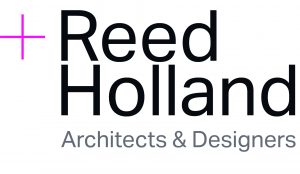 Tel: 01823 336479
Somerset House, Middle Street, Taunton, TA1 1SH
www.reed-holland.co.uk
---
Can Old Mill help you?
---
If you're looking for business advice and guidance on how to achieve your financial goals, contact us and we would be happy to organise an initial free consultation to explore how we can help.
---