Press enter to begin your search
Think Tank
Rural Finance Focus Group – Xero and Figured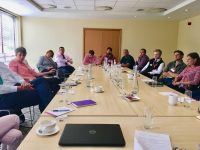 As a farmer, you should be aware of the wealth of information at your fingertips which will help you understand and grow your business.  But do you know how to filter, sort and assimilate this data into usable information?  This was the question posed at our recent Rural Finance Focus Group, bringing together key farming clients to find out how they can use farm financial data to help grow their business.
Xero and Making Tax Digital – how this can benefit farming businesses
---
Sacha Boutin-Kilby, Accounts Development Specialist at Xero, demonstrated Xero's reporting facility which can dissect and analyse your bookkeeping entries to present easily readable reports pertaining to the business.  This report included cost centres (the ability to split a farm business into its different farming categories, i.e. dairy, beef, and arable), tracking of revenue/expense streams, and the opportunity to delve deeper into what you are buying and who you are buying it from.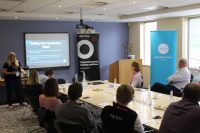 ---
Figured - forecasting revenue and real life scenarios
---
James Higgie, UK & Ireland Channel Manager of Figured, demonstrated how the New Zealand and U.S farmers are using farming software tools to dissect real life farming data in order to understand the business, predict revenue and showcase areas for farm growth. Figured is a tool that works with and utilises data from Xero, so it is very easy to install and provide live, interactive data. Read Oliver Bond's write up on this software.
---
How we work with farmers
---
Old Mill's approach to providing financial services has evolved over the years. Today we work collaboratively with clients in order to research, review and formulate the best course of action for their farms.  The Rural Finance Focus Group is a great example of a discussion meeting for our farming clients to bring ideas to the table and explore these with us and other like-minded businesses.
If you would like to be considered to join the next focus group session please contact Ben Carter.
---