Press enter to begin your search
Think Tank
Farm Accounting Software: The benefits of combining Xero & Figured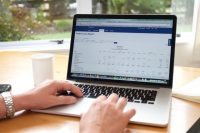 With Making Tax Digital (MTD) now a reality, Combining Xero & the Figured add-on will enable farmers to get the most out of their digital accounting and business forecasting.
Making Tax Digital means you need the right software
---
If you are a farmer whose turnover is above the £85,000 VAT threshold, you will now need to submit your VAT returns using MTD-compliant software. You may also be asking yourself why you are investing more time in keeping your records electronically, other than to make life easier for HMRC.
However, there are many benefits to be had from the introduction of MTD, because using software allows smaller entities to enjoy some of the resource advantages previously the reserve of larger businesses. These include real-time management information, accurate tax planning, and timely budgeting.
---
Get more out of Xero using the Figured add-on
---
There are a plethora of accounting software providers available, but we recommend Xero, with whom we are now entering the fourth year of our Xero platinum-level partnership. Xero is already the chosen software for many businesses, thanks largely to its user-friendly interface and straightforward design. But another of its key selling points is the wide range of add-on software, which has been developed to work alongside it. One of its closest collaborations is with Figured, which was named New Zealand's Hi Tech Start Up Company of the Year in 2016.
---
Automatically create budgets for your farm
---
You can subscribe to Figured and use the transactional information from your Xero account to produce farming-specific management information. The classic example of this is the preparation of an annual budget ahead of the beginning of the financial year. You can construct the budget based on the previous year and/or the outlook for the year ahead. Then, as each month's bookkeeping is completed on Xero, Figured automatically updates to allow comparisons between the budget and your farm's actual results.
As the months progress, you will gain an ever-clearer picture of the year as a whole. This in turn allows Figured to forecast your profit or loss ahead of the end of the financial year. For too many farmers, such predictions are more often than not only achieved via guesswork, but having more tangible results on which to base your forecasts could prove invaluable when it comes to tax planning.
Should you invest in plant and machinery? What pension contributions do you need to make? Can your business expand or diversify? You need to be able to answer these questions with confidence, and having up-to-date financial information should be a valuable tool to help you achieve this.
"Figured automatically updates to allow comparisons between the budget and your farm's actual results"
---
---
Forecast liquidity and profitability
---
The Figured software enables you to easily update your stock valuation, with stock values and reconciliations calculated automatically. It can also be used to show costings per unit (litres, tonnes, acres, etc.) at a glance, and present reports of both actual profit and cash flow, enabling you to forecast both liquidity in the short term, as well as profitability in the long term.
And as more farmers use the software, so the relevance of Figured's benchmarking will improve.
---
Create business plans
---
The Figured software has huge potential, and its many other functions include creating business plans for a number of years into the future, and compiling monthly or quarterly financial statements for the benefit of other stakeholders, such as the bank or a business partner.
The £20 per month investment in Figured enables farmers to make both a detailed analysis of the farm's month-to-month trading, and gain a clearer insight into its future direction. Farmers in other countries are also becoming increasingly attracted to the software's potential; for example, half of all farms in New Zealand now use Xero and Figured to manage their finances. With UK farming facing challenges, ranging from Brexit to bad weather, it's only a matter of time before such proactive management is essential. Watch this space!
Old Mill are in the early stages of trialling Figured; if you would like to find out more about the software and how it could benefit you, please do get in touch or you can find out more at www.figured.com/uk.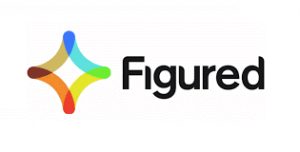 ---