Press enter to begin your search
Old Mill Updates
Samantha Gratton – Women in Finance Award Finalist
We're proud to share that one of our Chartered Financial Planners, Samantha Gratton, has become a finalists for the Women in Finance award at the upcoming Women's Business Club's Awards.
The Women's Business Club's Awards celebrates businesswomen across the UK and Samantha is one of 11 finalists in the Women in Finance category, having been shortlisted by a panel of judges.
The winner is chosen based on public votes, and we would love it if you could help Samantha win by casting your vote.
Once you have clicked the link, please select 'Women in FINANCE' as the award category. The form suggests there are 23 pages to complete! However, there are in fact only 3 very short pages which only take a few minutes to complete.
Voting continues throughout November until the end of the month, ahead of an online awards ceremony on Thursday 2 December 2021.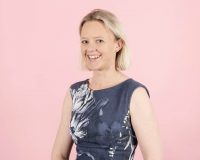 Paula Hodge, Head of Wealth Management, commented on Samantha's success thus far: 'Samantha has worked for Old Mill for over 10 years and her progression during this period is testament to her drive, ambition and desire to become a leading light in the Wealth Management profession. Her passion and commitment in helping her clients to achieve their financial and lifestyle goals, through the creation of bespoke financial plans is evident in all that Samantha does. It is a truly impressive achievement for Samantha to be shortlisted for the Women in Finance award and to win, would be a significant and well-deserved moment for her. On behalf of all of Samantha's Old Mill colleagues, we wish her all the very best, ahead of the awards ceremony at the beginning of December''
---