Press enter to begin your search
Corporate Tax
Super-deduction: Government's u-turn will benefit property landlords
At the Budget on 3 March 2021 the Chancellor announced new temporary capital allowances for companies to encourage capital spend over the next two years: the 130% super-deduction and 50% first year allowance (SR allowance).
The original drafting of the rules meant that property letting companies were initially excluded from the scheme. The Government has now tabled amendments to the 2021 Finance Bill to rectify the situation.
If the amendment is passed, 'background plant and machinery in leased buildings' will qualify for the super-deduction and SR allowance.
The enhanced allowances will be available where a company purchases or constructs a building to let out and fits it out with fixtures and other assets which contribute to the functionality of the building.
Of course, such fixtures already qualified for capital allowances, and therefore a company can utilise their Annual Investment Allowance (AIA) of up to £1 million (until 31 December 2021) on such expenditure, resulting in an effective 100% tax deduction in the year of purchase. However, property landlords will now be able to take advantage of the 130% super-deduction for main pool assets and maintain their AIA for special rate assets, such as electrical systems, cold water systems, space or water hearing systems and lifts.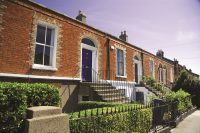 Who can claim the new super-deduction and SR allowance?
---
Only companies that pay Corporation Tax and have qualifying expenditure.
---
What expenditure qualifies?
---
Expenditure must be on new and unused plant and machinery, therefore expenditure on second-hand equipment will not qualify.
Qualifying assets are the plant and machinery that would usually qualify for capital allowances.
So, for the super-deduction, any plant and machinery which would usually qualify in the main pool such as: machinery, fire alarm systems, security systems, bathroom sanitaryware, kitchen and catering facilities, refrigeration units, loose carpets, computer networking equipment and servers, office desks and furniture.
The SR allowance applies to assets which usually qualify in the special rate pool such as electrical systems, cold water systems, space or water heating systems and lifts.
Capital allowances on buildings is particularly complex and we recommend that you seek our specialist advice to help maximise the claim.
Cars are specifically excluded from qualifying.
And finally, expenditure needs to be incurred on or after 1 April 2021 but before 1 April 2023. Expenditure is treated as incurred when an unconditional obligation to pay arises. However, the Chancellor did specify that any contracts entered into before 3 March 2021, regardless of when the unconditional obligation arises, will not qualify for the new relief.
For further information please contact your Old Mill adviser in the first instance, or alternatively click here…
---