Press enter to begin your search
Owner-Managed Businesses
The B Corp Experience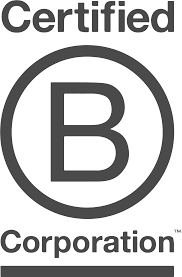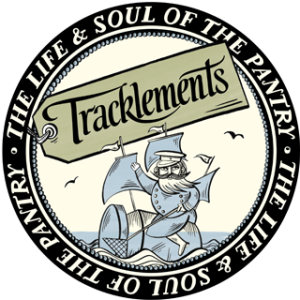 The Tracklement Company Limited, a gently ambitious and leading, artisan condiment business have recently completed the B Corp accreditation process.
In a previous article we wrote about the B Corp process, the costs involved and the structure of accreditation. This, coupled with the increasing requirements for Environmental, Social and Governance (ESG) reporting, shows that the B Corp accreditation will not only help your business on its way to fulfilling its strategic objectives, but it will also give it a leg-up on the expected need for compulsory reporting in the future.
However, after taking the initial B Lab Impact assessment, the task of becoming compliant for SMEs can seem like a daunting task. We interviewed The Tracklement Company who told us about their B Corp experience.
---
Why did the company apply for the B Corp accreditation and how does it align with your ethos?
---
We have always embodied in our Tracklements culture, that we should behave like a "good citizen" both as a business and as individuals. In some ways we have always felt like a B Corp and we wanted to find a way of recognising the work and effort that everyone puts into making Tracklements a great place to work.
---
What have been some of the benefits since becoming a B Corp?
---
It's a nationally and internationally respected way of operating and running your business, it's not just a group of things we say we do…it's things that we do! We have always supported our UK farmers & growers, we buy locally and regionally. We go above and beyond in looking after our Tracklementeers, we generate our own electricity & clean our wastewater, look after our environment and B Corp certification is a recognition and endorsement of all that we do, as well as the many other things we do for the teams, and we support the idea of putting people and planet before profit.
---
What were the costs and changes you had to make in order to become a B Corp, and how long did it take you?
---
We didn't have to make that many changes, as we were already doing a fair amount of what is required by B Corp. There is a large investment in time and people, and it is important to engage the whole team as we worked through the process of certification which was around 18 months from start to finish. All stakeholders in the business have to be behind the change and support putting people & planet before profit.
---
How would you compare the B Corp accreditation to the likes of the BRC Accreditation, or Fairtrade? Will it become as mainstream?
---
B Corp is different from other accreditations that we have such as BRC or Soil Association. We'd perhaps describe it as more emotional, more people centred, more engaging and, dare I say it……more fun! I don't think it will necessarily become mainstream, it's about the heart and soul of your business. What you really want to achieve, your goals beyond pure financials, why we come to work. Yes of course we have to be sustainable but it's the sum of all the parts that go to make Tracklements what it is.
---
What would be your advice to any other businesses going through the process of becoming a B Corp?
---
Our best advice is to believe in what you're doing; live and breathe it every day and bring everyone on the journey. It's not easy, not for the faint hearted but it's invaluable to the business, our suppliers and our customers & consumers.
---
What's next for Tracklements?
---
Next up for Tracklements is to publish and share our impact report and then it's about doing everything a little better, every day.
---
---