Press enter to begin your search
Owner-Managed Businesses
Top 5 Tips for Start-up Businesses
Accounting Software
Automation
Cash flow Planning
Strong Team
Delegation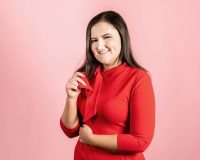 Accounting Software
---
An online accounting software, such as Xero, is essential for any small business.
Xero is simple to use and is much more efficient than your traditional spreadsheets. It would add great value to your business because it gives you timely figures and this will enable you to make business decisions based on the company's current position.
---
Automation
---
Automation reduces the need for manual work which saves time and money – this can be done by linking your software systems or using additional add-ons.
Xero integrates with hundreds of selling platforms, banks, inventory systems and much more, which avoids the requirement of duplicating data entry.
A benefit of using automation, is raising and sending an invoice directly from Xero, including a link for direct payment, meaning you are likely to get your cash in quicker.
---
Cash flow Planning
---
Cash is a big issue at the moment with the cost-of-living crisis, more the reason to plan your cash flow.
Profit is one thing, but cash in the bank is another. Make sure you have good credit control systems in place and chase in all your debts. You can use Xero add-ons or different tools to plan your cash flow so you can easily identify your company's position and the more you plan, the less you worry.
---
Strong Team
---
Build a good strong network around you, whether this be employees or other people in the industry. Networking is your friend, whether this be online or in person and even if you don't win work with networking, the contacts you meet will be invaluable as they have or will be in the same position as you. Don't do it alone, people are there to help.
---
Delegation
---
Remember that your time is precious!
You may think you are saving money by doing something personally but think about the cost of outsourcing vs the money you could make in that time yourself. Most importantly, do what you enjoy and what you do best.
And remember why you started doing it in the first place.
---
We're here to help.
---
If you would like further advice on any of the points in this article please feel free to contact us by clicking here…
---