Press enter to begin your search
Xero
Xero – so how can it help my farm?
The deadline for the conversion to Making Tax Digital (MTD) for larger businesses has come and gone and we will be soon approaching the deadline of April 2022 for all VAT registered businesses to fall into the scope of MTD for VAT, before MTD becomes wider reaching and covers quarterly income tax reporting from April 2023.
MTD moved a lot of businesses onto compliant software, but for farming businesses Xero is much more than a bookkeeping software, it's an increasingly useful business tool for taking the finances out of the office and on to the farm.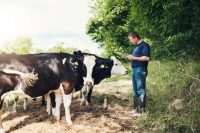 1. Information at your fingertips (literally!)
---
Being cloud based makes it possible to have up to date financial information for your farming business wherever you are through your smartphone, and also to update that information wherever you are in tiny bitesize chunks.
---
2. Instant expense/income entry and reconciliation of business bank account
---
Whether you take a hands-on approach to the bookkeeping, utilise a farm secretary, or use an external provider there will always be a need for you as the person running the business to check over an invoice for payment so making best use of your time is critical.  Whether that is through taking a quick photo of invoices whilst you open the post on a daily basis, or approving transactions whilst you wait for the vet to arrive for their routine visit, the portable nature of cloud based software allows more of your time to be spent on what you want, either on farm or off, by making better use of those natural waiting points in the day.
---
3. Automatic online invoice process doing away with paper and post
---
Many farm suppliers are turning to email invoices as a way to reduce paper use and postage costs, but wouldn't it be nice if not only were these invoices emailed to you, but also uploaded into Xero automatically once you have looked at the invoice to see if it's correct?  Wouldn't it be nice if you could check an invoice once and set the date for payment at that time with you simply getting a schedule of payments to go out on the set date for approval?
This technology is available, and secure, through Apps such as Receipt Bank and TransferWise, but the key to unlocking their potential is having a compatible bookkeeping software for them to link to, and this is the advantage that Xero brings.  It's very much the 'three point linkage' of the finance world, and you wouldn't buy a tractor without a three point linkage, would you?
If you have any questions about any of the above please do get in touch with your adviser in the first instance, or alternatively click here…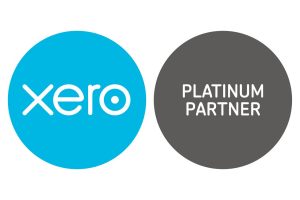 ---