Press enter to begin your search
Wealth Management
A week in the life of…….
Matt Clark, Operations Director
Matt has been with Old Mill for nine and a half years now and is responsible for all operational aspects of running the Wealth Management business.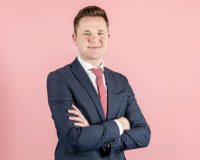 Monday – The day starts with Leadership meetings to discuss the priorities for the week ahead. This helps set the focus for the week and ensures we have sufficient resource on hand to maintain client service throughout the week. After that, I meet with M&G our platform provider, again to ensure week to week priorities are dealt with and service levels maintained – any key messages are then cascaded to the Wealth Management (WM) team. The afternoon is spent focusing on improvements to our cashflow modelling tool, including a meeting with Paul Palmer (one of most experienced paraplanners) to get his feedback on the testing of the updated tool.
Tuesday – One of my core days in the office and one that focuses on our longer-term strategy. The day starts with a WM leadership meeting where I provide updates from my team leaders and any pressing focus areas, as well as updates on any longer-term projects to deliver enhancements to our service. In the run up to the start of our new financial year, I then spent some focused time working on the final version of the budget for the coming year. I'm quite disciplined and the rest of the day is carved out in to slots of time to work on current projects looking to maximise client service and deliver process improvements to improve the efficiency of the team.
Wednesday – Is all about people. After arriving at our Yeovil office, I run a training session for the support teams on platform and reporting tools. Part of my role is managing the team leaders, and today I have 121 meetings with my direct reports discussing their personal development and objectives. Today we had quite a big breakthrough for one of our bigger, longer-term projects that has been extremely challenging. We may now have a solution!
Thursday – My final office day of the week takes me to Wells. Once a month we have a full meeting of all our financial planners and this month the focus is very much on what we are looking to achieve in the next 12 months. I always find these meetings extremely rewarding, where we share all manner of updates from both internal developments, and external changes (be it regulatory or operational) and discuss the implications as a team.
Friday – Starts with a bike ride first thing. Great time to clear the head, reflect on the week and make a plan (loosely) for the next. I have a few meetings today, all by MS Teams, including one with colleagues at Dimensional to plan an offsite training day with the whole team which they are facilitating for us and wrapping up the week with a catch up with our brilliant IT Director. Then it's time to go and help my wife with the horse (she is a keen eventer) and cook something nice to start the weekend  (I am a bit of a foodie) – Tonight is roasted chicken with spring greens, roasted kale, white wine, cream and truffle sauce. Yum!
---