Press enter to begin your search
Old Mill Updates
COVID-19 and Farming Finances – Advice from Old Mill's Head of Rural
The virus outbreak has caused a lot of uncertainty across the industry, with people worrying about input supplies and the ramifications on their own businesses. However, incorporating a simple cash flow assessment, as part of your overall financial plan, could help to alleviate worries.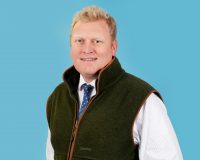 Generating income
---
Understandably, you're going to be busy outside right now and, although the industry may be more insulated from the issues caused by Covid-19 compared with other sectors, it's by no means immune. You still need to be thinking about how you're going to generate an income.
Perhaps you're already in a tight financial position against your overdraft limit – or without an overdraft facility at all? The current climate will likely affect your cash position, for example, with delays from people paying you, disruption to supply of goods, all potentially leading to short-term cash issues. But we know farmers are resilient and it's by being practical and prepared that you can combat uncertainty and successfully come out the other side in a good financial position.
---
Cash flow
---
Putting a cash flow budget in place is essential, even if it's only basic, as the margin for error is tighter than normal. It might also confirm that your business is actually in a strong financial position and you don't need to worry – it's a useful tool for alleviating fears and identifying problems early on.
Online bookkeeping software – which most farm businesses will have been using since April 2019 – provides an easy way to look at the accounts. It gives you a lot of information at your fingertips, allowing for easy cash flow planning and a lot of the leg work will have already been done through your VAT returns.
---
The next step
---
If, once you've assessed your cashflow, you've noticed some issues, speak to your bank. Identify all of the information the bank is likely to need and what type of credit works best for your business. You may have heard the Coronavirus Business Interruption Loan Scheme being mentioned a lot in the press lately, another government scheme to support businesses in need, so this may be something to take advantage of. That being said, it might not be the right solution for all borrowers, so understand which route the bank is likely to go down.
Any lender will want financial information on the business, so ensure your accounts are up to date, your year-end is completed, and you can explain why the new or extra facility is needed to manage cash flow. Banks are going to be inundated with requests at the moment, so, to help move the process along a little quicker, make it as easy as possible for the bank to process and approve your application.
---
Other options
---
There are other ways you can take precautions to avoid running out of cash too. If you intend to buy new farming equipment, don't use an overdraft – instead consider hire purchase. Another thing worth considering is capital repayment holidays on existing loans.
You've potentially thought of furloughing staff and this may be a sensible option for the farming business. Just bear in mind the scheme only lasts until the end of May. We are yet to see if the government intend to extend this, depending on how COVID-19 evolves. Directors of limited companies can also furlough themselves if necessary and there's the self-employment income support scheme which could help those who trade as sole traders or partnerships. Find out more in our Insight article.
The key thing is to identify where you are financially right now and then ask for some help if you need it. Don't sit there panicking, speak to us.
---