Press enter to begin your search
Helping rural businesses to find new revenue opportunities
Rural business diversification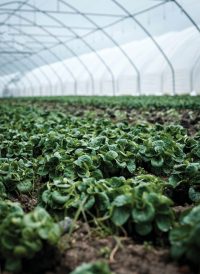 With profit margins for farmers and agricultural businesses continuing to face intense pressure, it's little surprise that recent government figures suggest more than 60% of UK farmers want or have to diversify into new business ventures to supplement their farming income.
At Old Mill we see this statistic reflected across much of our rural client base, as farming families increasingly look to introduce new revenue streams alongside their traditional working farms.
Our experienced rural business team can provide you with expert advice and support on a wide range of farm enterprises and diversification projects. With the spotlight firmly on the demand for housing within the rural landscape, we also work closely with clients to realise these development opportunities.
The specialist rural diversification areas we can advise you on include:
Holiday lets

Anaerobic Digestion (AD) plants

On and off farm diversifications

Tax considerations

Financial planning when diversifying

VAT considerations

Property and development
---