Case Studies
A creative collaboration for Jon Thorner's and Hunt's Foodservice
Working closely with clients and listening to their aims and aspirations led to food and drink specialist Lorraine Bolland identifying that Jon Thorner's and Hunt's Foodservice could work better together.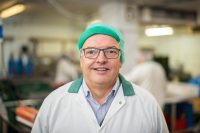 Background
---
Renowned for his award winning pies, Jon Thorner opened one of the regions very first farm shops in 1979, as an extension of the family farm and abattoir. Today Jon Thorner's provide quality meat, pies, quiches, savouries, ready meals, desserts and cakes from their popular farm shop and network of retailers across the South of England.
Hunt's Foodservice was established more than 60 years ago and is a three generational family owned business, run day to day by Managing Director, Richard Hunt. They supply high quality frozen, chilled and ambient foods as well as fresh meats to the retail and foodservice markets in the South and West of England.
---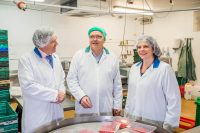 ---
Fuel for growth
---
Individually both Jon and Richard, knew they had challenging areas; Jon wanted to explore his distribution and to create more avenues and suppliers, to allow for a wider route to market for his pies and meat. Whereas Richard wanted the opportunity to supply more fresh meat to his customers; this is where their synergy began.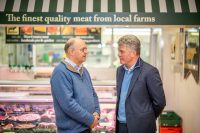 ---
Old Mill facilitated a meeting between Richard and Jon and oversaw a strategic working partnership that evolved, under Old Mill's guidance, into a new ownership structure. Hunt's Foodservice is reporting growth of 13% this year and Jon Thorner's enjoyed a subsequent increase in distribution areas and customer base, confirming that an enhanced relationship has been beneficial for both.
---
---