Press enter to begin your search
Property & Construction
Creating confidence in business decisions for Watertite Heating Ltd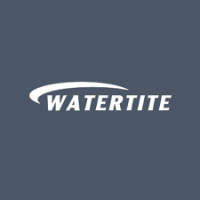 Overview of Watertite Heating Ltd
---
Watertite Heating Limited formed 1987.
Incorporated in 1990.
Turnover between £6-7M.
Jon Wintersgill is Managing Director, son of one of the original directors.
Operating throughout the Southwest, Home Counties and London area.
Building Engineering Services to wide ranging Customer base, industrial, commercial.
Public sector & domestic markets.
Including Mechanical Services, Service & Maintenance & Ventilation & Air Conditioning.
Workforce around 50.
---
Working with Old Mill
---
Watertite Heating are a traditional, old-fashioned, family-run business. They base their success to date on the three key attributes of communication, consistency and quality of service. On top of this is a sounding board of advisers who specialise in key areas for the directors to make informed and correct decisions for the company.
In 2008, Managing Director, Jon Wintersgill, reached a stage with the business where he wanted to take the next step in the evolution of the company and knew that key specialist advisers would be invaluable to enable this. He knew that Watertite Heating needed a more proactive accountant. Hence, Old Mill were appointed as Watertite's accountants and financial specialists.  Old Mill offered Watertite more varied services and began to ask questions and suggest opportunities to take the business forward. 
Stuart Grimster, head of commercial at Old Mill's Yeovil Office, has been the key contact for Watertite over the years, and it is this consistency that Jon values "Being able to speak to Stuart or one or his team with the knowledge they understand my business and goals is key to me making informed decisions.  I use Stuart and his team as a sounding board and their influence driven from a financial skillset has helped Watertite become the success it is today". This was particularly evident during the Covid pandemic when Old Mill gave regular support and advice on changes to government regulations.
Communication is hugely important to Watertite Heating and there needs to be a two-way approach. Stuart explains things to a client in terms that they can understand, not always with technical accountancy terms and, for Jon, this means he knows he 'has back-up support to help me sleep at night'.
---
Using Old Mill services
---
The services Old Mill has provided to Watertite has changed over the years depending on the lifecycle of the business. Over and above the audit and annual account submissions, Jon values the tax planning, employee and director pension planning, wealth and share management and wealth protection.  Watertite's company structure has also evolved over the years and Old Mill has been called on to help with valuations, negotiations and mediation sessions.
Key to any successful business is the long-term planning for business growth and succession.   Old Mill have worked alongside Watertite to help achieve their long terms goals and ambitions, Stuart and his team provided advice and insight to form fundamental decisions in the reduction or growth strategy of the company. The company would like to develop the business especially on the Service and Maintenance side. The company also recognise the need to develop the use of renewable energy sources and new skills involved in this. Watertite Heating have a cautious approach to business, they are not trailblazers so need an accountant who is sympathetic to this and suggests opportunities without any pressure.
Another benefit to working with Old Mill is the services all under one roof, if Stuart can't answer a particular question, then he has Old Mill colleagues operating in all areas of finance that can.  Over the years, he has put Watertite in touch with solicitors and business advisers when their specialism has been required.  As an example, Stuart brought in a cost reduction company which worked with Watertite to assess the company growth strategy.
---
Moving forward
---
Watertite is confident in the quality and service it provides.  It's biggest strength is their direct labour with ownership of every job to maintain their reputation for quality work and having confidence in the business decisions they make.  This has formed the foundation of their success since 1987 and Jon and his team continue to look forward to the future.
---
---
---