Press enter to begin your search
Later Life Planning
Downsize, equity release or retirement home? Planning for your retirement living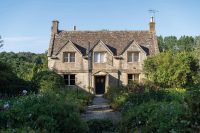 The pandemic has caused many people to reassess their life choices, including where they want to live.
We have all heard the stories of people moving out of cities to more rural areas to have a better quality of life. As with many aspects of the pandemic, this is simply an amplification of trends that we have seen for many years. More people simply wish to have a better quality of life having experienced a "pause" in the normal routine during the various lockdowns.
But how does this trend affect the decisions that we make as we get older, particularly in relation to our homes?
Many of our clients talk about "downsizing" in retirement, moving closer to children, perhaps to the country or even a seaside retirement dream. In addition, as retirement progresses some clients start to consider their needs in later life and whether their current living arrangements are suitable.
We need to ask ourselves – What sort of retirement do we want and how do we go about getting it?
It's usually a good idea to pause at various points in your life to assess the direction of travel and whether any changes are needed. This is particularly important when at the point of retirement or as you settle into the new rhythms of post-work life. The home is a very important aspect of this and making sure that it's appropriate for future needs is vital. Many people leave thoughts about future homes too late or fail to consider it at all.
In this article we explore some of the different living options available to you in retirement and later life.
---
Moving to a new house
---
An important factor to think about is where is the right place to live? Should you move to be closer to your children? What happens if they have to move because of a job move, leaving you stranded? Is the desire to move closer to them based on solely seeing more of them, or is there also a hope that they may help with support and caring later on? How likely/realistic is this, and have you discussed this with them?
Does the dream retirement home meet your needs?
There also is sometimes a desire for the stereotypical "retirement dream" of moving to the country or seaside. Again, some thought is needed here to ensure that enough facilities are available locally to help in the future e.g., is there sufficient public transport options to keep you mobile when/if you are no longer able or comfortable to drive? Are there shops, doctors' surgeries, etc close enough? Looking further ahead, what care options exist locally?
It's sometimes challenging to arrange care at home in the more rural areas due to the travel logistics that care agencies face, which make it harder to schedule visits. Also, are there enough care homes locally? This might seem like planning for the worst-case scenario but moving from one residential setting to another is one of the most stressful experiences and you may wish to limit the number of times this is necessary.
Downsizing Vs "rightsizing"
Downsizing is also frequently mentioned as an option in later life. This is usually as a way of releasing value built up in the property to help with additional costs or lifestyle choices e.g., a desire to travel more.
Another aspect of this is "rightsizing" i.e., moving to a property that is better suited in terms of living arrangements. For example, moving to a smaller property or one with a more manageable garden.
It's essential to consider whether moving plans are achievable. It's always a good idea to check websites such as Rightmove for potential properties in the right price bracket, then consider if you really can live there. What compromises are needed in terms of location or size/style of home? Is it possible to realise enough capital to make a difference? Do you even know how much is needed?
Also, consider the support networks that have been built up locally, sometimes over many years – don't underestimate the support of friends and neighbours keeping a supporting eye at a distance or leave it too late to move to a new area and build new relationships.
---
Specialist retirement properties
---
There are a lot of specialist retirement properties being built, and this is certainly a huge growth area. Like most things, there are pluses and minuses.
Moving to a property that has been built with later life in mind, for instance with wider doorways to cope with wheelchairs etc in the future, and the community aspect of living with like-minded people can be attractive. Similarly, the communal facilities and activities that happen in some developments are attractive to some.
Budgeting for a specialist retirement home
A more important aspect of retirement properties though is the cost implication. It's important if you're considering a move to a retirement complex that all costs are taken into consideration.
Quite often there are large service costs that are applied. Take the time to understand what these are and what they cover. Compare this with the costs currently incurred in your own home.
Costs to be aware of
Some developments also charge a fee on purchase/sub-letting as well. More impactful can be the costs on sale, with some developments charging up to 20 or even 30% of the sale price in some cases!
This has improved in some more recent developments, but it's vital to understand all the implications of buying such a property and make an informed decision. Another factor to consider is that the resale market for such properties is limited by virtue of the minimum age and the attractiveness of new build properties.
As such, it can take a lot longer than normal to sell such a property, which is an important factor to consider if a sale is necessary to help fund a care home, for instance. We have also experienced great difficulty in arranging equity release for such properties given these issues. This can limit your choices in later life.
---
---
Staying in your current home
---
Equity release
If physically moving is either not an option, or not what you want to do, equity release is a planning tool which may be suitable to help fund costs in later life, whether that's improvements/alterations to the home, travel, or even care at home costs.
This is a way of accessing the value "locked away" in a home and can be considered as an alternative to releasing money by downsizing.
The advantages of equity release are:
Ability to remain in your home – no need for the stress of moving!
Use the money for any purpose
Various choices regarding how capital is accessed e.g., drawdown where you only take what you need at any time, thereby reducing interest charges
Options on how interest is dealt with e.g., roll-up, monthly payments.
The disadvantages of equity release are:
Interest can mount up, thereby reducing the value of the property that is available to beneficiaries
You will be limited in how much can be borrowed as a proportion of the value
It can be expensive to arrange
It can affect entitlement to benefits
Equity release needs to be repaid once the borrower moves into a care home or dies. Whilst this can be useful in helping to fund care at home, the repayment of this debt following a move to a care home makes it harder to plan for the long term. Indeed, it can be argued that taking some equity release to fund care at home is more likely to lead to a sale of the property if health deteriorates further.
In short, if you are thinking of using equity release either now or in the future, it's essential to seek advice from a specialist to ensure everything is considered.
Adapting your existing home & accessing grants
One further point to consider when looking at housing choices in later life is whether there are improvements that can be made to your existing property to make it more suitable as you get older.
In some cases, adaptations can qualify for a grant, so it's worth checking with your local authority. There are grants available for adaptations or improvements that are necessary to make the home suitable for someone who is disabled, through the Disabled Facilities Grant.
It's always worth checking with your local authority about other grants that may be available in your area and nationally grants can be available for energy saving improvements.
You could also consider other adjustments – i.e., can you get a gardener to help? Perhaps a cleaner would relieve some worry and difficulties?
---
Get advice from a financial planner
---
In conclusion, thinking about where and how you live as you get older is important. Like many things though, it's not always straightforward, and it's beneficial to consider all the aspects of a decision both from a practical, emotional and financial perspective.
A financial planner is well placed to help you with those tough conversations and decisions. It's always best to give time for your thoughts to develop, so the earlier you think and plan the better! If you would like to discuss any of the related issues with one of our expert financial planners then, please get in touch.
---
---