Press enter to begin your search
News
Old Mill appoints Stephen Martin as new Senior Tax Adviser
We have recently appointed experienced tax specialist Stephen Martin as our new Senior Tax Adviser, helping to realise our ambitious growth plans.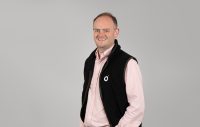 More about Stephen...
---
Stephen qualified as an ACA in 2008 and worked at Moore Stephens in London where he trained in the business tax team. During his 10 years at the firm, Stephen progressed through to associate director and worked primarily with owner-managed SMEs across the financial services, shipping, and hospitality sectors covering a wide range of sectors.
In 2016, Stephen moved to the West Country to join Bishop Fleming as a director in their tax team where he focused on high-growth and technology SMEs in the manufacturing, retail and food and drink sectors.
A keen runner, snooker player and fairly handy badminton player, Stephen, who lives with his wife and two daughters in Bradford on Avon, says he was drawn to Old Mill because of its talented and respected tax team, ambitious growth plans and people-centric culture.
---
Why Old Mill?
---
'Right from my very first conversation with Old Mill it was clear to me that culture really meant something to the firm,' said Stephen.
'Everyone was passionate, genuine and honest and I knew it would be a lovely place to work. The current tax team is incredibly talented and clearly take great pride in their work, and I am really looking forward to working with them – team comes first for me.'
Stephen says he plans to use his experience and expertise in share valuation, share schemes, Research and Development, Mergers and Acquisitions and start up advice to add to Old Mill's already extensive client offering, and is delighted to be working with such an ambitious and innovative business.
'It's really exciting to be part of Old Mill's growth ambitions over the next five years. There will naturally be a need to recruit, and recruitment is a tough market at the moment, but Old Mill has a great reputation for attracting and retaining top talent and has continued to do so, even through the pandemic. This says a lot about what a friendly yet professional and successful business Old Mill is, and I think that comes through loud and clear to any potential recruits – it certainly did for me!'
David Maslen, Head of Tax says it was clear right from their first 'online' meeting that Stephen's values were perfectly aligned with those of Old Mill and that he would be an excellent addition to the team.
'We were delighted when Stephen applied for the role, because it's quite rare to find someone with so much relevant experience, whose beliefs and values are synonymous with Old Mill's, but also has the drive and ambition to take the company forward.
 'In his career so far, Stephen has used his coaching and mentoring skills to help others progress. At Old Mill, we're proud of the way we support our people in their career progression through training programmes, mentoring and buddy schemes; Stephen's skills, experience and passion in this area will also be a huge asset to Old Mill.'
---
We are still recruiting into this fast growth team, so if Old Mill sounds like the cultural fit for you, visit careers.om.uk.
---