Press enter to begin your search
News
What do the new banking overdraft regulations mean for farmers?
New regulations regarding overdraft costs, which take effect from 6 April 2020, could either have a positive or negative effect on farmers – here, we look at what these new changes could mean for you.
The new regulations introduced by the Financial Conduct Authority (FCA) have prompted the banking industry to send out lots of letters to customers, making them aware of efforts to bring overdraft charges in line and improve transparency.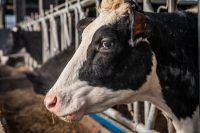 The regulations introduced by the Financial Conduct Authority (FCA) bring in three key changes:
Unarranged overdrafts can no longer be more expensive than arranged overdrafts
Fixed fees for using an overdraft – including item charges or fixed daily or monthly fees – are now banned
Overdrafts are to be subject to one annual interest rate.
Source: FCA online
---
Why have these changes to overdrafts been introduced?
The aim of these regulations is to reduce what are seen as excessive charges, usually incurred on small, unauthorised overdrafts by people who are just that little bit short of money at the end of the month.
For example, under the existing charging structure, an unauthorised, seven-day overdraft of £100 that included one paid item fee would cost a NatWest Select Account holder £56. Under the new rules, that same borrowing would cost 65p.
What does this mean for farmers?
The vast majority of the 14 million overdraft users in the UK will see the costs of their overdraft facility reduce, with the FCA looking to protect the 'average person'. However, the seasonal nature of farming means that overdraft balances are often larger than average, and these are where costs will increase.
The banking sector has responded to the changes by standardising interest rates on overdrafts, to ensure that income from charges is maintained at current levels, but is spread across overdraft users in what is seen as a 'fairer' way.
If you have an overdraft facility, it's likely that you'll have received a letter from your bank with their new overdraft cost structure. This will be a simple annual interest rate and is likely to be in the range of 10.9% to 39.9% APR, depending on the level of risk the bank considers the overdraft to be.
---
Using your overdraft: Good or bad?
Overdrafts are designed to be used as a short-term solution for a lack of cash, and as such are very flexible and convenient to use. But this does mean that they are often seen as an 'easy' method of finance, and have historically been easily arranged, or limits extended, with a simple telephone call to the bank manager. This is sometimes the right thing to do – for example, when that final feed bill comes in before a group of cattle are sold, or even for contingency costs on a capital project.
However, this flexibility works both ways, and overdrafts are repayable on the demand of the bank. While this isn't normally an issue with secured overdrafts for agricultural businesses, as the banks often see these as low risk, the new regulations put the onus onto banks to ensure that customers are borrowing within their means and that there's a repayment structure in place.
As a result, overdraft facilities are being withdrawn for some customers, while other overdrafts that aren't cleared regularly are being converted to structured loans.
While this may sound like bad news, it's an opportunity to take stock and look at how your business has borrowed from the bank and consider whether this is the best way for you. A 'core debt' that is sitting in an overdraft is an expensive and insecure way of borrowing money, with annual arrangement fees far outweighing any marginal rate differences between different types of borrowing.
---
Finance is something your accountant should always be considering, and it may be time to review the funding requirements of your business – there could be big savings to be made. Contact us to see how we can help you.
---